Latest available jobs in Spain
What you need to know about living and working in Spain
Spain has been a desired vacation destination for many years. The Spanish culture differs markedly from other European countries, and if you combine it with the mild climate and the beautiful nature, you have the answer to why  especially Nordic people are attracted to this southern European country. The Spaniards are known for being warm, welcoming, and social, and family is very important. Religion also continues to play a role in Spanish society, where most are Catholics.
What it is like to work in Spain
If you find a job in Spain, you must prepare to change your daily rhythm significantly compared to many other European countries. The length of the work week is kind of the same with approximately 40 hours – but where many countries are used to a 30 minute lunch break, the Spaniards often have 2-3 hours of siesta when the temperature is highest. Therefore, the work day often extends to 20.00 or later.
The work culture is social and largely based on relationships. Before agreements can be made people often spend time getting to know each other. It happens face to face and preferably over good dinners. In general, Spaniards prefer personal contact rather than phone calls and emails.
Wages are generally lower in Spain than in e.g. northern Europe, and the same applies to the cost of living. Of course, there is a difference between country and city – in the big cities you should expect a higher rent but often also a slightly higher salary. Income tax is between 19% and 45% – the highest rate applies when you earn 60,000 euros a year.
Work in Madrid
Madrid is a financial capital in southern Europe, and it's  a very innovative environment in technology fields. Spain is in general suffering from a lack of job opportunities, even for EU citizens. But language based jobs and jobs in the restoring and service areas such as restaurants and hotels are available.
If you want to know more about the cost of living in Spain, look at our articles about Barcelona and Malaga.
How to find work and housing in Spain
You can advantageously begin your house hunt online, where you may be lucky enough to find a home through the many websites and online groups for expats in Spain. You can also search on Spanish sites like Tucasa and Fotocasa, where you can find a wide variety of rental homes. If you are going to work in Spain during your sabbatical year, you may also be able to find a time-limited lease, like a sublet apartment.
You can also apply for jobs from home, for example through international recruitment agencies. On this page you can read reports from candidates who we at Job Squad have helped find jobs in Spain and the rest of the world.
Taxes in Spain
In Spain it's necessary to register in your local community first, in order to get your NIE (ID as a foreigner) and afterwards you can request your social security number online. Once you get a job you have to provide that number to your employer. Taxes in Spain are progressive and they go from 19% to 45%.
Why should you live and find a job in Spain?
Spain is the right fit if you dream of working in a warmer climate and love to explore local food and culture. The Spaniards are welcoming, open, and full of passion – so if you need a little change in culture Spain is an ideal destination where you can work and have your social needs met.
Contact us at Job Squad if you want to hear more about having a job in Spain – whether you have to take a sabbatical or just need new experiences and variety in your working or personal life.
Speak to one of our recruiters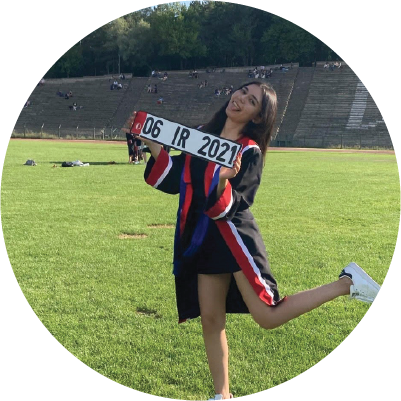 Perisu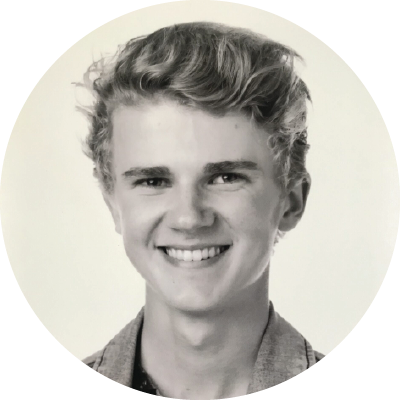 Martin
Life in Spain
From the streets of Barcelona to the sun-kissed beaches of the Costa del Sol, Spain offers a unique blend of old charm and modern excitement. Embrace the joy of tapas, where you can sample mouthwatering dishes while sipping on sangria or a refreshing glass of tinto de verano. Spain is the birthplace of the world-famous paella, a delicious rice dish full of flavours.
There is a big love for fiestas and celebrations from the famous Running of the Bulls in Pamplona to the lively carnival in Santa Cruz de Tenerife, there's always a reason to dance, sing, and come together.
Basic facts about Spain
Spain is the largest country in Southern Europe and the fourth largest in Europe with its 505,000 square kilometres. The population is approximately 46 million people. Spain neighbours France, Andorra and Portugal. The capital is Madrid, and it's home to 3.3 million people in the city itself – if we count the entire metropolitan area, the number is close to 6 million.
But the capital Madrid does not run with all the attention. Barcelona and Málaga also enjoy great popularity – maybe even more than Madrid. So if you're looking for work in Spain during your gap year or at any other time there are pleanty of exciting cities to choose from.
Passionate Spanish culture
Flamenco dancers, bullfighters and beautiful sandy beaches are perhaps some of the things that first come to mind when thinking about Spain. But Spanish culture contains much more than what you typically see in advertisements and tourist brochures. The country has strong traditions in art, music and architecture – just think of Gaudí and Picasso.
Sports also take up a lot of space in many Spaniards' everyday lives. The country is especially associated with football and is also home to some of the world's very best teams. If you choose to find a job in Spain you can experience FC Barcelona unfold at Camp Nou, just as Madrid houses the competing Real Madrid and Atletico Madrid. When the Spanish football fans cheer on their team on the stands, it is with great passion, and a football match in Spain is an extraordinary experience.
Tapas, paella, sangria and more
Spanish cuisine is something completely different. Due to the size of the country, the dishes and traditions in the different regions vary, and there is an infinite amount of dishes to try. You can enjoy the spicy chorizo, fresh seafood, Iberian black-footed ham, delicious tapas and the cold tomato soup, gazpacho.
Cooking in Spain is generally characterised by simple dishes, where the quality of ingredients are in focus – and they should preferably be fresh, local and in season. Every food lover will do well in Spain, whether the menu is based on the nutritious prayer dishes of the northern regions or the cooling delights of the southern regions.
Where to learn Spanish
Our recommended place to learn Spanish in Spain is with any academy related to the Cervantes Institute, which works in 4 languages (English, German, Dutch and French) and is located in multiple locations in Spain. You just have to select the one where you want to study Spanish and look at the available courses. Another option is using language apps on the phone, like Duolingo.
Still not convinced about Spain?
Spain is a country rich in history, culture, and natural beauty, offering a wide range of attractions to explore. Start with the vibrant city of Barcelona, known for its unique architecture, including the famous Sagrada Familia and Park Güell. Visit Madrid, the capital city, and explore its world-class museums like the Prado Museum and the Royal Palace. Head to Andalusia to experience the stunning Alhambra in Granada and the majestic Mezquita in Córdoba. Don't miss the beautiful beaches of the Costa del Sol or the picturesque towns of Seville, Valencia, and Bilbao. Spain's diverse regions offer something for every traveller.
Whether you're hiking in the majestic Pyrenees, exploring the picturesque landscapes of Andalusia, or sunbathing on the stunning beaches of the Balearic Islands, there's no shortage of breathtaking scenery to enjoy. The country's rich history is visible at every turn from the architectural wonders of the Sagrada Familia in Barcelona, to the Alhambra palace in Granada, or the narrow streets of Seville's charming old town.
Siestas are also a cherished tradition, allowing for a midday break to rest and recharge. Enjoy the late-night dinners, and savor the vibrant nightlife that stretches into the early hours.
Some must-try Spanish dishes include paella, which is a rice dish often made with seafood, chicken, or vegetables. Jamón ibérico, a type of cured ham, is also a delicacy in Spain and is often enjoyed with bread or in tapas. Other traditional dishes to try include tortilla española (Spanish omelette), gazpacho (cold tomato soup), and pulpo a la gallega (Galician-style octopus). To satisfy your sweet tooth, try churros con chocolate, a classic Spanish treat of fried dough served with a thick chocolate dipping sauce.
Find work in other countries nearby