The town boasts a lively atmosphere, with a wide range of restaurants, bars, and shops to explore. The city hosts various events and festivals throughout the year, including the famous Feria de Fuengirola. With excellent transport links, proximity to other popular destinations like Marbella and Malaga, and a welcoming community, Fuengirola is an ideal place to call home for those seeking a relaxed Mediterranean lifestyle.
Average working hours per week: 40 hours, 8 hours daily
Typical working day: Monday to Friday from 9:00 am to 7:30 pm (depending on the length of the siesta)
Number of Vacation days: 30 days / 6 weeks
Commute: Mostly by taxi, bus and train
Work culture: Flat hierarchy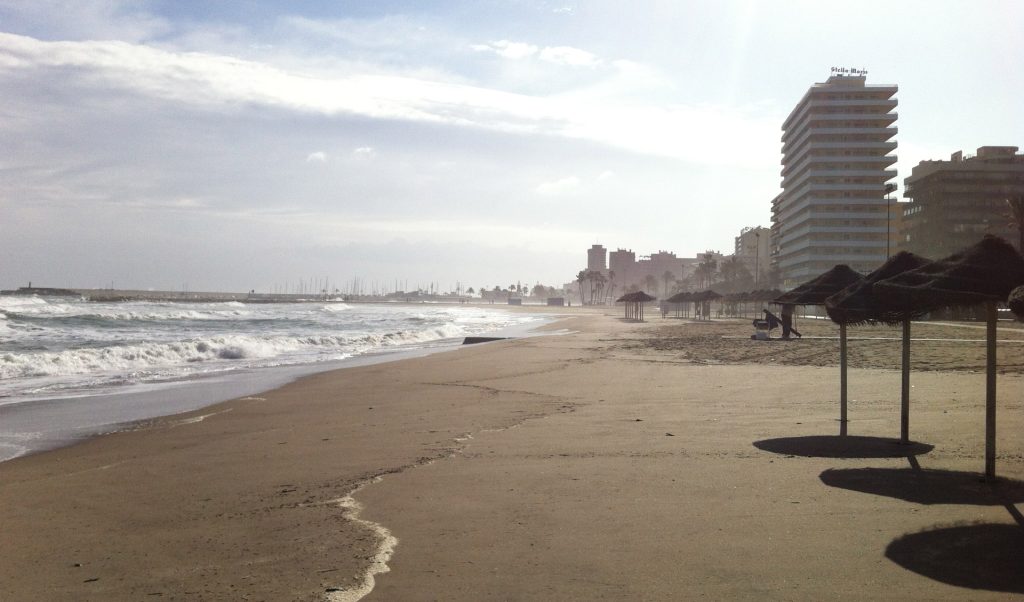 Still not sure about moving to Fuengirola?
In Fuengirola, there are plenty of activities to enjoy in a day. You can start by visiting the Bioparc Fuengirola, a zoo that offers a unique experience of observing animals in their natural habitat. Afterward, you can explore the historical Sohail Castle and enjoy panoramic views of the city. Finally, spend some time relaxing on the beautiful beaches of Fuengirola and indulge in water sports or simply soak up the sun.
In Fuengirola, you can find several affordable places to eat that offer delicious food without breaking the bank. Some budget-friendly options include local tapas bars, street food stalls, and small family-run restaurants. Exploring the central area and the promenade along the beach is a good way to discover these budget-friendly dining spots.
Speak to one of our recruiters