On the island of Crete, you can enjoy the beautiful beaches and crystal-clear waters, engaging in activities such as swimming, snorkeling, and sunbathing. Additionally, exploring the historical sites and charming villages, indulging in local cuisine, and experiencing the vibrant nightlife are all popular options for entertainment and fun on the island.
The nightlife in Crete offers a mix of options, depending on the area you're in. Cities like Heraklion, Chania, and Rethymno have a vibrant nightlife scene with numerous bars, clubs, and live music venues. You can enjoy a variety of music genres, from traditional Greek to international hits. Beachfront areas often have beach bars and clubs that stay open late, providing a unique atmosphere for nighttime entertainment. Additionally, tavernas and restaurants in tourist areas may offer live music and entertainment during the evenings.
Average working hours per week: 40 hours, 8 hours daily
Typical working day: Monday to Friday from 9:00 am to 6:00 pm
Number of Vacation days: 20 days / 4 weeks
Commute: Mostly by metro/train/tram or bus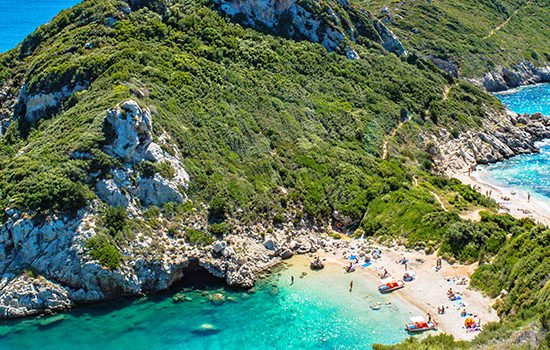 Still not sure about moving to Crete?
Immerse yourself in Cretan traditions, vibrant festivals, and lively music and dance. Enjoy a relaxed lifestyle, surrounded by the warmth of the sun and the welcoming nature of the locals. Crete offers a unique blend of history, natural wonders, and island charm that will truly enrich your life.
In Crete, you can find good and affordable food options in local tavernas, small family-run restaurants, and street food stalls. Look for places where locals dine, as they often offer delicious and reasonably priced meals. Explore the local markets and grocery stores to find fresh produce, local products, and ingredients to cook your own meals if you're on a budget. Additionally, bakeries and pastry shops are great for grabbing quick and inexpensive snacks or breakfast items.
Speak to one of our recruiters