Popular cities in Greenland
Imagine waking up to the sight of icebergs floating by, surrounded by snow-covered mountains that stretch as far as the eye can see. Greenland's vast wilderness invites you to explore its untamed beauty. Embark on thrilling dogsledding adventures across the frozen tundra, witness the incredible Northern Lights painting the sky with vibrant hues, or hike along winding trails, surrounded by stunning Arctic landscapes. The Inuit culture and traditions are deeply rooted in Greenlandic society. Immerse yourself in the rich cultural heritage, where storytelling, drum dancing, and traditional clothing connect past and present. Engage with the friendly locals, learn Greenlandic phrases, and experience the warmth of their hospitality.
Quick facts about working in Greenland
Average working hours per week: 40 hours, 8 hours daily
Typical working day: Monday to Friday from 9:00 am to 5:00 pm
Number of Vacation days: 25 days / 5 weeks
Commute: Mostly by bus, taxi or boat
Work culture: Mostly flat hierarchy 
You will have colleagues from everywhere, but you will speak in your own native language, supporting customers from your country.
Read more about Moving to Greenland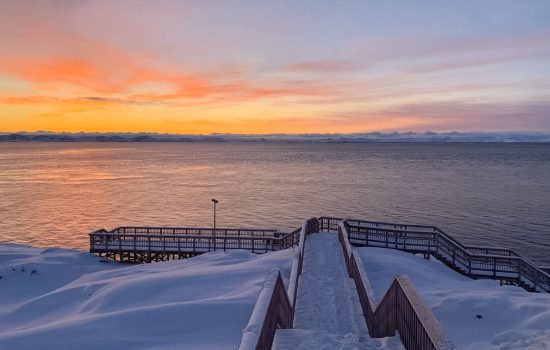 Quick info about Greenland
Still not convinced about Greenland?
Greenland offers breathtaking natural landscapes and unique experiences. Visit Ilulissat Icefjord, a UNESCO World Heritage site, where colossal icebergs calve off the glacier and drift into the frigid waters, creating a mesmerizing spectacle. Explore the capital city of Nuuk, where you can learn about Greenlandic culture and history at the National Museum and enjoy panoramic views from the nearby mountain. Don't miss the opportunity to go on a dog sledding adventure or take a boat tour to witness the magnificent whales and wildlife that inhabit the surrounding waters.
Life in Greenland revolves around resilience and adapting to the Arctic environment. Experience the thrill of hunting and fishing, essential activities that provide sustenance and preserve traditions. Take part in kayaking, a skill passed down through generations, and feel the connection to the surrounding waters.
Greenland offers a unique and exciting nightlife experience, especially during the summer months where the sun never sets. Nuuk is home to several bars and pubs that offer live music, dancing, and delicious cocktails. Additionally, you can enjoy the traditional Greenlandic culture by attending a local concert or festival.
Greenlandic cuisine celebrates the bounty of the sea and the Arctic landscape. Taste the unique flavours of local delicacies, such as Mattak (whale skin and blubber), Kiviak (fermented seabirds), and fresh seafood like shrimp and Arctic char. Let the traditional Greenlandic coffee, brewed with a touch of schnapps, warm you from the inside out.
Speak to one of our recruiters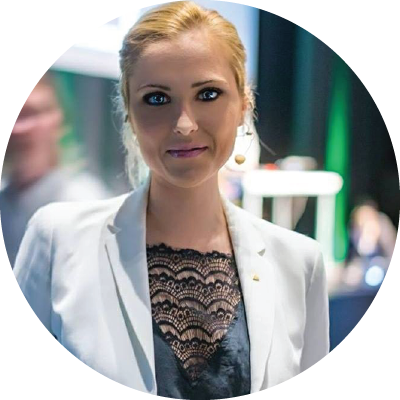 Linda