Living in Cyprus offers a captivating blend of Mediterranean charm and rich history all at once. The island's  beaches and crystal-clear waters, creates a relaxed lifestyle. You can explore ancient ruins, picturesque villages, and vibrant city centers. The warm and welcoming Cypriot culture fosters a strong sense of community and hospitality. The island's location also allows for easy travel to neighboring countries. Cyprus offers a unique living experience, balancing modern amenities with a touch of island tranquility, making it an enticing place to call home. 
Quick facts about working in Cyprus
Average working hours per week:

an average of 40 hours, 8 hours daily

Typical working day:

Monday to Friday from 9:00 am to 6:00 pm

Number of Vacation days:

20 days / 4 weeks

Commute:

Mostly by bike, foot, ATV, bus or taxi.

Work culture: Generally considered to be relaxed and informal with more of a flat hierarchy.
Read more about Moving to Cyprus
Still not convinced about Cyprus?
Cyprus is the island that effortlessly blends sun, sand, and adventure, and it is the perfect location if you desire a vibrant lifestyle. Picture yourself waking up to the gentle Mediterranean breeze, as you step outside to embrace a world of endless possibilities.
With its golden beaches and turquoise waters, Cyprus is a paradise for water lovers and beach enthusiasts. Dive into the sea, ride the waves, or simply soak up the sun while sipping on a refreshing cocktail. Oh, and a fun fact: Cyprus is rewarded for some of the cleanest and most beautiful beaches in Europe, including the legendary Aphrodite's Rock. Legend has it that Cyprus is the birthplace of the Greek goddess Aphrodite, saying she rose from the sea foam near Paphos, blessing the island with eternal beauty and love. So, romance is always in the air here! Imagine strolling hand in hand with your loved one through enchanting vineyards or enjoying a candlelit dinner overlooking a breathtaking sunset.
The diverse beauty of Cyprus does not only translate to stunning nature and vibrant big cities, but also its unique "split personality". In the south, you'll find the vibrant Greek Cypriot-controlled Republic of Cyprus with its bustling cities, picturesque villages, and ancient treasures. Up north, the self-declared Turkish Republic of Northern Cyprus offers a laid-back vibe, charming coastal towns, and a fusion of cultures. It's like having two intriguing worlds in one captivating island.
But Cyprus isn't just about beach life; it's a cultural playground that will ignite your sense of exploration. Wander through the narrow streets of the capital city Nicosia, where ancient and modern coexist harmoniously. Visit charming villages like Lefkara, famous for its intricate lacework, or immerse yourself in history at the UNESCO World Heritage site of Paphos, home to stunning archaeological sites.
Cyprus also offers a bustling nightlife scene, with trendy bars, clubs, and live music venues that will keep your social calendar buzzing. Enjoy unforgettable nights out with friends, dancing to the rhythm of international DJs or grooving to traditional Greek tunes. And let's not forget to highlight the mouthwatering cuisine. Everywhere in Cyprus you can indulge in meze which is a feast of small dishes that will take your taste buds on a flavorful journey. From grilled halloumi cheese to succulent souvlaki and heavenly loukoumades (sweet honey puffs), your culinary adventure in Cyprus will be a true delight.
So your new home Cyprus awaits you with open arms, ready to shower you with sunshine, culture, breathtaking landscapes, and memories to last a lifetime. Dive into the excitement, embrace the laid-back island vibe, and let Cyprus be the canvas for your dreams and adventures!
Speak to one of our recruiters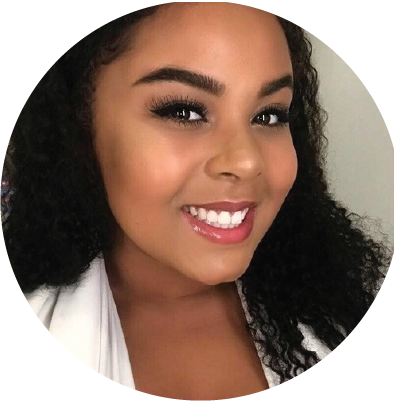 Theresa