Samos is known for its beautiful beaches where you can unwind and soak up the sun. Potokaki Beach is a popular choice with its long stretch of golden sand and clear turquoise waters. Tsamadou Beach offers a peaceful, secluded setting, surrounded by lush greenery and cliffs. Kokkari Beach offers a picturesque bay, calm waters, and a vibrant beachfront with taverns and cafes. The vibrant nightlife scene offers cozy bars and taverns where you can relax with a drink and enjoy live music. Kokkari has a lively beachfront area with beach bars and clubs where you can dance the night away. Additionally, Pythagorion, another charming town, has a selection of bars and pubs where you can socialize and have a great time.
Average working hours per week: 40 hours, 8 hours daily
Typical working day: Monday to Friday from 9:00 am to 6:00 pm
Number of Vacation days: 20 days / 4 weeks
Commute: Mostly by metro/train/tram or bus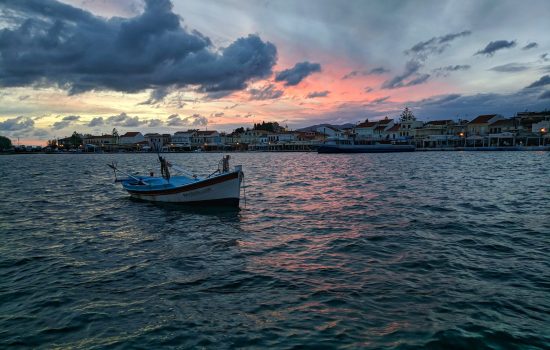 Still not sure about moving to Samos?
Samos sightseeing opportunities include the ancient ruins of the Heraion, dedicated to the goddess Hera, and you should also see the Monastery of Panagia Spiliani, situated in a cave with breathtaking views. The Tunnel of Eupalinos is an ancient aqueduct that showcases remarkable engineering skills and finally you can also take a stroll through the streets of Pythagoreio filled with traditional architecture and views of the harbour.
In Samos, there are several delightful places to enjoy a meal or grab a drink. For lunch, you can visit the seaside tavernas in Pythagoreio or Kokkari, where you can savor fresh seafood and traditional Greek cuisine. In the evening, head to Vathy, the island's capital, where you'll find a variety of charming restaurants and bars offering a mix of local and international dishes along with a lively atmosphere. When in Samos, don't miss the opportunity to try some local delicacies. Start with Samian cheese, a traditional cheese made from sheep or goat milk that has a unique flavor. Another must-try is Karidopita, a walnut cake soaked in a sweet syrup. Lastly, sample some fresh seafood dishes, such as grilled octopus or marinated anchovies, for a taste of the island's coastal flavors.
Speak to one of our recruiters