With its world-class education institutions, innovative industries, and abundant green spaces, Aarhus offers a high quality of life. Indulge in the renowned Danish "hygge" lifestyle, enjoy delicious Nordic food, and the welcoming and inclusive atmosphere. From cultural festivals to outdoor adventures, Aarhus has something for everyone. In the city centre you can explore ARoS Aarhus Art Museum. It's a vibrant world of contemporary art, very known for the iconic "Your Rainbow Panorama" installation, offering panoramic views of the city. 
Come and experience the warmth and charm of Aarhus, where life is filled with joy and inspiration.
Average

 working hours per week: 40 hours, 8 hours daily
Typical working day: Monday to Friday from 8:00 am to 4:00 pm
Number of Vacation days: 25 days / 5 weeks

Commute:

 Mostly by bike, bus or train

Work culture:

 Flat hierarchy 
Still not sure about moving to Aarhus?
Live in Aarhus to experience culture, innovation, and natural beauty. Discover its vibrant arts scene, top-notch education, and welcoming community. With its charming streets, coastal charm, and quality of life, Aarhus offers a captivating living experience that will inspire and enrich your life.
Aarhus offers some affordable options for nightlife. Start your evening at Jægergårdsgade, a street known for its cozy bars and affordable drink options. The Latin Quarter is another area with a vibrant nightlife scene, offering a mix of pubs, cocktail bars, and live music venues that cater to various budgets. Lastly, keep an eye out for student-oriented events and promotions, as Aarhus is a university city with many student-friendly establishments offering discounted drinks and entertainment.
Speak to one of our recruiters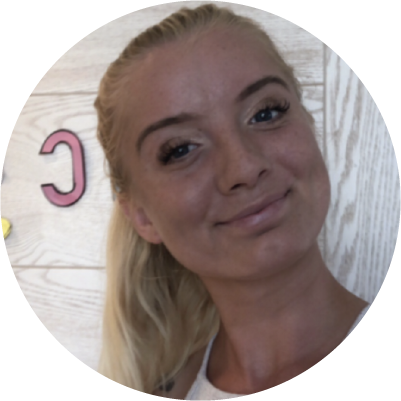 Rebekka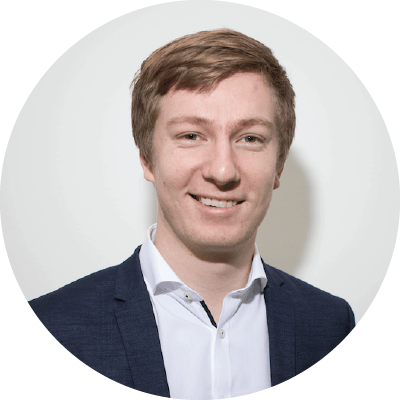 Lasse