The cost of living in Łódź is relatively affordable compared to other major Polish cities, making it an attractive choice for individuals and families. The city also boasts a well-connected public transportation system, making it easy to navigate and explore. Whether you're interested in history, art, education, or simply a high quality of life, Łódź has much to offer its residents.
In Łódź, there are several attractions and activities to explore. You can visit the famous Piotrkowska Street, known for its vibrant atmosphere and lined with shops, restaurants, and cafes. The Manufaktura complex offers shopping, dining, and entertainment options, including a museum and a cinema. Additionally, exploring the unique street art and visiting the Museum of Cinematography are popular options for those interested in arts and culture.
Average working hours per week: 40 hours, 8 hours daily
Typical working day: Monday to Friday from 8:00 am to 4:00 pm
Number of Vacation days: 20 days / 4 weeks
Commute: Mostly by bus, tram, trolleybus or train/metro
Work culture: Quite hierarchical, respect for authority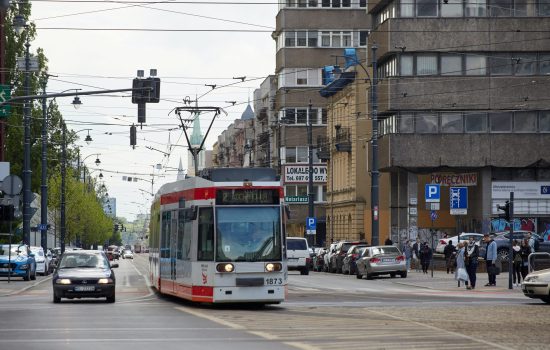 Still not sure about moving to Łódź?
There are several places in Łódź where you can find good and affordable local food. One popular option is the Manufaktura complex, which houses various restaurants and food stalls offering traditional Polish dishes at reasonable prices. Another option is Piotrkowska Street, the main street in Łódź, where you can find a mix of restaurants, cafes, and food trucks serving both Polish and international cuisine at different price points. Additionally, exploring local markets like the Central Market (Targowisko Łódzkie) can be a great way to find fresh and inexpensive ingredients to cook your own meals.
Łódź also offers a vibrant nightlife with many pubs to choose from. Some popular ones include Pijalnia Wódki i Piwa, a quirky and affordable bar known for its wide selection of drinks and unique atmosphere. Klubokawiarnia Liryka is another popular spot, offering a cozy and laid-back setting with live music performances and a good selection of drinks. For those who enjoy craft beer, Browar Artezan is a recommended brewery and pub, where you can try a variety of locally brewed beers. These are just a few examples, and Łódź has many more pubs and bars to explore depending on your preferences.
Speak to one of our recruiters