Moalboal is filled with stunning waterfalls, caves, and hiking trails for those who enjoy exploring nature. The town's diverse culinary scene offers a fusion of local and international flavors, satisfying every palate. With its affordable cost of living, Moalboal provides an opportunity for a comfortable and fulfilling life. Additionally, its strategic location allows for easy access to other beautiful destinations in the Philippines, making it an ideal base for island-hopping adventures. Living in Moalboal means waking up to breathtaking views, embracing a tropical lifestyle, and enjoying the simple pleasures of sun, sand, and sea.
In Moalboal, there are several activities you can enjoy in a day. Start by visiting the famous Panagsama Beach and go snorkeling or diving to explore the beautiful coral reefs. Take a refreshing dip in the Kawasan Falls and enjoy the natural beauty of the area. End your day by watching the mesmerizing sunset at Basdaku White Beach while relaxing on the sandy shore.
Average working hours per week: 40 hours, 8-10 hours daily, 4-5 days
Number of Vacation days: around 15 days
Commute: Mostly by bus, taxi, and tricycles
Work culture: hierarchical
Still not sure about moving to Moalboal?
When it comes to going out in Moalboal, there are a few popular places you can visit. Panagsama Beach is known for its vibrant nightlife with various bars and restaurants offering live music and entertainment. If you're looking for a more laid-back atmosphere, you can head to Basdaku Beach, where you'll find beachfront bars and restaurants serving refreshing drinks and delicious food. Additionally, there are also some local hangout spots and karaoke bars in the town where you can enjoy the company of locals and travellers.
When in Moalboal, you should definitely try some of the local delicacies. One popular dish is "lechon baboy," which is a whole roasted pig that is crispy on the outside and tender on the inside. Another must-try is "sutukil," which stands for "sugba" (grilled), "tula" (soup), and "kilaw" (ceviche). It's a combination of grilled seafood, soup, and ceviche, giving you a variety of flavors in one meal. Don't forget to also try "puso," which are rice cakes wrapped in woven coconut leaves and steamed, often served as a side dish.
Speak to one of our recruiters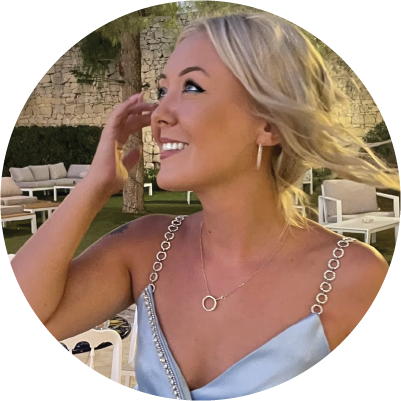 Camilla