Cebu has a thriving economy, job opportunities, and a lower cost of living compared to other major cities. You can immerse yourself in the warm and welcoming local culture, enjoy delicious cuisine, and explore historical landmarks. Cebu is known for its vibrant festivals, such as Sinulog, showcasing the city's rich heritage. Additionally, Cebu's central location makes it a convenient base for exploring other beautiful islands in the Philippines. Whether you seek adventure, a relaxed lifestyle, or career prospects, Cebu offers a compelling package of natural wonders, cultural experiences, and a vibrant community. 
Average working hours per week: 40 hours, 8-10 hours daily, 4-5 days
Number of Vacation days: around 15 days
Commute: Mostly by bus, taxi, and tricycles
Work culture: hierarchical
Still not sure about moving to Cebu?
In Cebu, you can have a fulfilling day exploring various attractions and activities. Start by visiting historical sites such as the Magellan's Cross and Fort San Pedro. Then, head to the Basilica Minore del Santo Niño and the nearby Cebu Metropolitan Cathedral. Enjoy some local cuisine at the bustling Carbon Market and experience the vibrant atmosphere of the city. You can also take a boat tour to nearby islands like Mactan Island or go snorkeling and diving in the clear waters of Moalboal or Malapascua.
There is also plenty of good and affordable food in various places. One option is to explore local street food stalls and food markets like Larsian in Cebu City, where you can try delicious grilled dishes and local specialties at budget-friendly prices. Another option is to visit food courts in shopping malls such as Ayala Center or SM City Cebu, where you'll find a wide range of affordable dining options. Additionally, there are small local eateries and carinderias (local food stalls) scattered throughout the city that offer inexpensive and tasty Filipino dishes.
Speak to one of our recruiters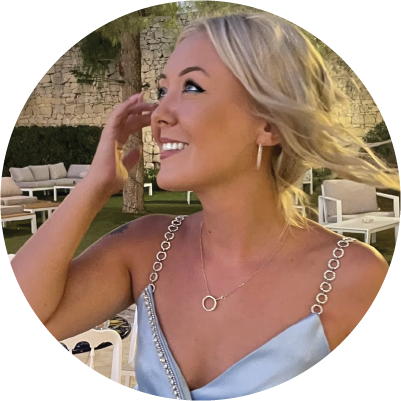 Camilla