Residents enjoy a high quality of life with a lower cost of living compared to many other European capitals. Vilnius is known for its green spaces, making it an ideal place for outdoor enthusiasts. The city also offers a vibrant nightlife and a diverse culinary scene. 
Additionally, Vilnius is well-connected to other European cities, allowing for easy travel. 
Average working hours per week: 40 hours, 8 hours daily
Typical working day: Monday to Friday from 0.00 or 8.30 am to 5:00 or 5.30 pm (including break)
Number of Vacation days: 20 days / 4 weeks
Commute: Mostly by bus (both cross-country and in the cities)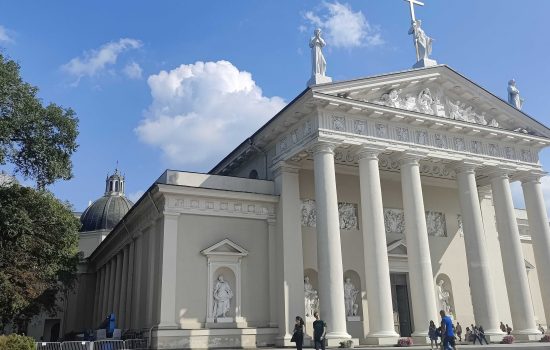 Still not sure about moving to Vilnius?
Vilnius has a vibrant pub scene with a variety of options to choose from. Some popular pubs worth checking out include Alaus Namai, which offers a wide selection of craft beers, Bambalynė, known for its cozy atmosphere and live music, and Špunka, a laid-back pub with a relaxed vibe. Additionally, Pilies Street and Vilniaus Street in the Old Town are lined with numerous pubs and bars where you can enjoy a drink and soak in the lively atmosphere. Exploring these areas will give you plenty of choices for enjoying a night out in Vilnius.
In Vilnius, you can make the most of a day by exploring the city's historical and cultural attractions. Start with a visit to the UNESCO-listed Vilnius Old Town, where you can stroll through its charming streets, admire the Gothic architecture, and visit landmarks like Vilnius Cathedral and Gediminas' Tower. Don't miss the bohemian neighborhood of Užupis, known for its quirky atmosphere and artistic vibes. For panoramic views of the city, head to the Hill of Three Crosses or climb the Gediminas' Tower. Lastly, immerse yourself in the local culture by trying Lithuanian cuisine at traditional restaurants or exploring local markets like Hales Turgus.

While staying in Vilnius, there are several local dishes you should try to experience the flavours of Lithuanian cuisine. Start with "Cepelinai," which are potato dumplings stuffed with meat, cheese, or mushrooms, typically served with sour cream and bacon. Another must-try dish is "Kugelis," a potato pudding baked until golden brown and often served with sour cream. Additionally, sample "Šaltibarščiai," a refreshing cold beet soup with sour cream, cucumbers, and dill. Finally, don't forget to try "Šakotis," a traditional Lithuanian cake resembling a tree, made of layers of batter baked on a rotating spit. These dishes offer a glimpse into the rich culinary heritage of Vilnius and are sure to satisfy your taste buds.
Speak to one of our recruiters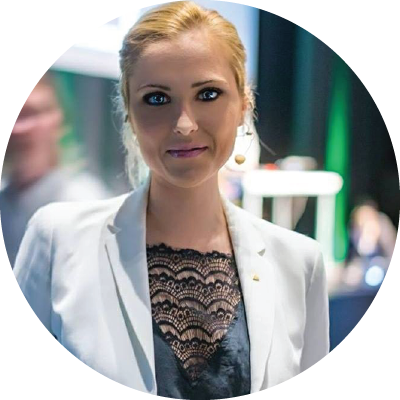 Linda