With excellent infrastructure, high-quality education, and a strong economy, Stuttgart offers a high standard of living and opportunities for career growth.
Explore the charming Old Town, visit world-class museums and theaters, and enjoy the Stuttgart Ballet. Surround yourself with vineyards, lush parks, and nearby Black Forest hiking trails. Also, be sure to explore the Stuttgart Palace  and don't miss the Mercedes-Benz Museum, which showcases the innovation of the iconic brand. Additionally, the Wilhelma Zoo and Botanical Garden is a must-visit, offering a combination of stunning architecture, diverse animal species, and lush greenery.
Average working hours per week: 36 to 40 hours, 7 to 8 hours daily
Typical working day: Monday to Friday from 8.00 or 9:00 am to 5:00 or 6:00 pm
Number of Vacation days: 20 days / 4 weeks
Commute: Mostly by bus, train, metro/U Bahn, and tram/S Bahn
Work culture: Slightly hierarchical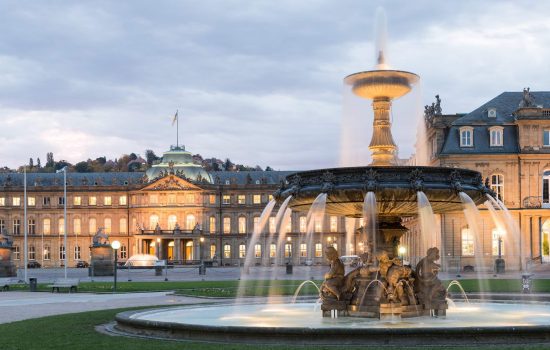 Still not sure about moving to Stuttgart
In Stuttgart, you can find affordable options for food and drinks in various areas. The Markthalle Stuttgart is a great place to experience a wide range of cuisines at reasonable prices, with numerous food stalls and eateries to choose from. The city's student district, known as the Johannesviertel, offers budget-friendly bars and pubs where you can enjoy drinks at more affordable prices. Additionally, exploring the neighborhoods of Bohnenviertel and Heusteigviertel can lead you to cozy cafes and restaurants that offer reasonably priced meals and drinks.
Speak to one of our recruiters