Johannesburg provides excellent career prospects. The city is a major business and financial center, offering a job opportunities across various industries, including finance, technology, mining, and entertainment. It attracts professionals from all over the world, creating a diverse and stimulating work environment.
The city is home to numerous theaters, art galleries, museums, and music venues. It hosts international music festivals, art exhibitions, and theatrical performances, providing a rich cultural experience.
Average working hours per week: Maximum 45 hours, 8-9 hours daily
Typical working day: Monday to Friday from 9:00 am to 6:00 pm
Number of Vacation days: 21 days
Commute: Mostly bus, train, and minibus
Work culture: Hierarchical

 
Still not sure about moving to Johannesburg?
Living in Johannesburg offers a thriving career market, a vibrant cultural scene, a diverse culinary experience, recreational opportunities, quality education, and a multicultural environment. These factors contribute to a fulfilling and dynamic lifestyle in the bustling city of Johannesburg.
Johannesburg embraces a multicultural society, fostering a sense of diversity and inclusivity. The city's residents come from various backgrounds, creating a rich tapestry of cultures, traditions, and languages. The city also offers a variety of educational institutions, including prestigious universities and international schools, ensuring quality education for families and students.
Additionally, Johannesburg offers a vibrant culinary scene, with a wide range of restaurants, cafes, and markets serving diverse cuisines from around the world. Food enthusiasts can explore a mix of local South African delicacies, international dishes, and fusion cuisines.
Speak to one of our recruiters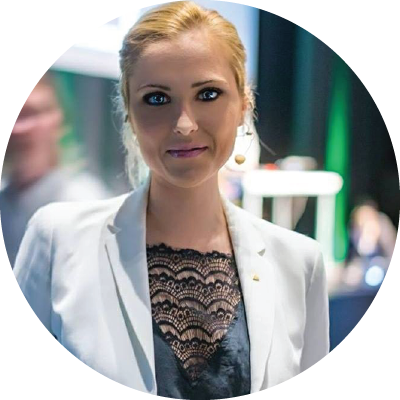 Linda