Valletta is a walkable city, with everything within easy reach. Residents can stroll along the picturesque waterfront, visit the bustling markets, and enjoy breathtaking views from the Upper Barrakka Gardens.
The city is known for its lively arts scene, with theaters, galleries, and music venues showcasing local and international talent. The streets are adorned with cafes, restaurants, and shops, offering a diverse range of culinary experiences and shopping opportunities.
Average working hours per week: 40 hours, 8 hours daily
Typical working day: Monday to Friday from 8.00 or 9:00 am to 5:00 pm
Amount of vacation: 224 hours
Commute: Mostly by bus
Work culture: Mostly flat hierarchy, but also slightly formal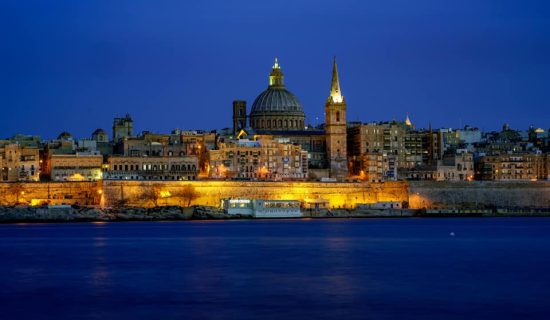 Still not sure about moving to Valletta?
Valletta hosts various festivals and events throughout the year, creating a vibrant and lively atmosphere. From cultural celebrations to music festivals, there is always something happening to engage and entertain residents.
Furthermore, Valletta offers excellent amenities, including top-notch healthcare facilities, educational institutions, and a well-connected public transportation system.
Valletta's climate with mild winters and hot summers allows for a comfortable and enjoyable outdoor lifestyle. Residents can explore the beautiful beaches, take part in water sports, and indulge in al fresco dining throughout the year.
In summary, living in Valletta provides an opportunity to immerse yourself in history, enjoy a vibrant cultural scene, and experience a comfortable Mediterranean lifestyle. The city's unique charm, amenities, and lively atmosphere make it a compelling choice for those seeking a dynamic and enriching place to call home.
Speak to one of our recruiters