Tartu, Estonia's second-largest city, offers a unique and vibrant living experience that attracts people from all walks of life.
Tartu is renowned for its prestigious university, the University of Tartu, which attracts students and scholars from around the world. Living in Tartu gives you access to high-quality education and a stimulating academic environment.
Average working hours per week: 40 hours, 
Typical working day: 8 hours, 5 days per week
Number of Vacation days: 28 days 
Commute: In Tallinn it is recommended to use bus, tram, trolleybus, train, and ferry. All public transport is free for people registered as living in Tallinn.
Work culture: Slightly hierarchical

 
Read more about Moving to Estonia
Still not sure about moving to Tartu?
Despite its small size, Tartu has a rich cultural scene with numerous theaters, galleries, music festivals, and cultural events throughout the year. You can immerse yourself in the city's lively arts and culture scene, enjoy performances, exhibitions, and explore its historical landmarks.
Tartu is also a city that values green spaces and nature. It is home to beautiful parks, such as Toome Hill Park and Emajõgi River, where you can relax, enjoy outdoor activities, and connect with nature.
Furthermore, Tartu consistently ranks high in quality of life indexes, thanks to its excellent healthcare system, safe environment, and well-maintained infrastructure. The city offers a comfortable and family-friendly atmosphere with a low crime rate and a strong sense of community.
The city is a haven for sports enthusiasts. The city provides numerous opportunities for outdoor activities, including cycling, running, hiking, and water sports. With its extensive network of cycling paths and proximity to natural landscapes, you can enjoy an active and healthy lifestyle.
Speak to one of our recruiters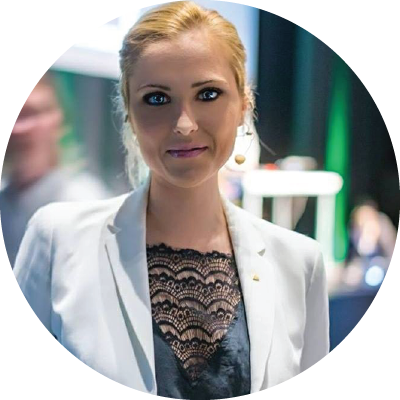 Linda