The Basic Facts about England
England is part of the United Kingdom (UK) along with Wales, Scotland and Northern Ireland, its territory occupy two-thirds of the island of Great Britain and offshore islands as the Isle of Wight and the Isles of Scilly. As borders they have Scotland to the north and Wales to the west.
As a kingdom they have their own monarchy which is one of the reasons why England is so popular. Queen Elizabeth has been in the throne since 1952, and she's highly appreciated in the kingdom.
England has really noticeable seasons, you can experience the joy of all the seasons in its best living in England for a year. Also, everything is kind of near in England, if you want to travel to another village it is about 30 min away by car or 2 hours tops, so you can plan weekend trips to know the country.
England's Culture over the years
Culturally, England has been a homogeneous country regards its traditions but with the expansion of the British empire it started receiving customs from many diverse countries since Afro Caribbeans, Asian, Muslims and other immigrant ethnics, making England a highly tolerated country for immigrants. Right now it is settled as the most crowded country in Europe, this explains why their VISA requirements to enter the country has been active since a relatively short time ago.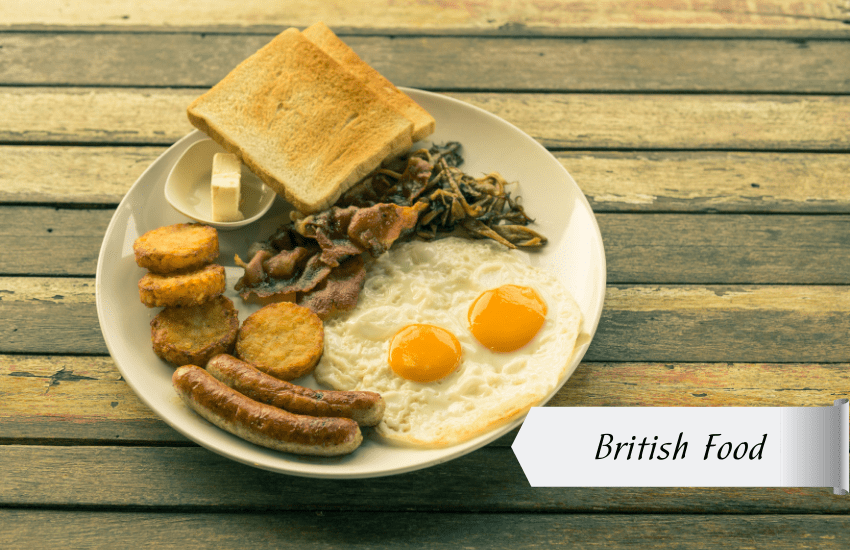 The English Cuisine 
The culinary arts in England may not be the healthiest of them all but surely is delicious. Their food is based on beef, lamb, pork, chicken, and fish, all cooked with the minimum of seasoning and generally served with potatoes and one other vegetable. In case of fish, usually being cod or haddock, deep fried and served with potatoes, this is called fish and chips, and it's one of the most popular dishes. Their Breakfast is a good starter for the day, with eggs, pees, sausage, bread, bacon and salad, all at once, you would say is to much but it's easier to adapt to tasty food. For lunch they love cream tea, which is strawberry with cream and a cup of tea (with a bit of milk), so if you are a Tea lover, England will be perfect for you.
English food is not that spicy, they prefer to add different flavours from various ingredients instead of seasoning too much. Living in England would definitely make you appreciate the mixing between many flavours, it will spread your knowledge about what you consider normal at food.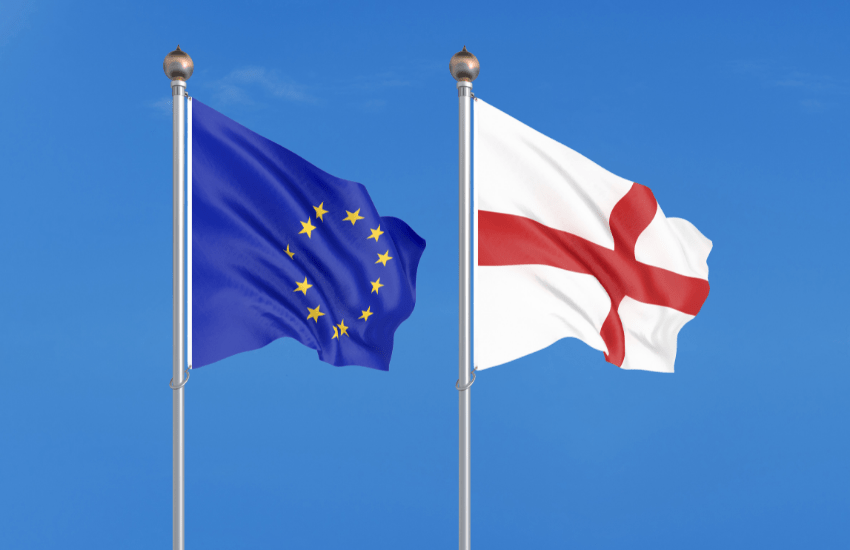 Work in England & VISA for European Citizens
The British culture at work is very different from any other place, several expats always talk about how kind and chill is the work environment in England, but what is highlighted about working in England is their sense of humour, even during work, so be prepared for that. Also, it is common to see birthday celebrations during work, or an afternoon to socialize, this will depend on your type of job, but it's most common in England.
But let's don't confuse things out, British people actually work really hard on their duties, is just that they say they have a well deserved relaxing time from time to time. Going out with colleagues is usual in England, so each Friday they can hang out in some pub at night to socialize.
Quick cultural tip: Be open to suggestions. British like to give constructive criticism, so if they tell you something to improve your skills or your method, don't take it as bad.
With their balance between chill and hard work, England is a great place to gain experience at any job for starters, we can help you if you want to give it a chance, you can see our available offers in Nottingham here and feel free to contact us with any doubt.
VISA and work permits in England
After BREXIT everyone's wondering if they need or not a VISA to travel to England, even being from the EU, and actually, until the 30th of December 2020 you could had a VISA free stay in England if you were from an EU country, but that has changed and mostly everyone needs to request a VISA if they pretend to spend more than 3 or 6 months. However this could change depending on the type of work, so HERE you have an official website from the British government to check which visa you need.
Taxes in England
To be able to work you must have the National Insurance Number (NIN) that is your identification number for the tax administration, you can obtain this by calling and requesting your number. They will tell you to go to the job center according to your location. They take about two or three weeks to assign you an appointment date, since you won't be able to work without this, we recommend you to call two or three weeks before arriving in the country, so you can have your appointment the day after you arrive.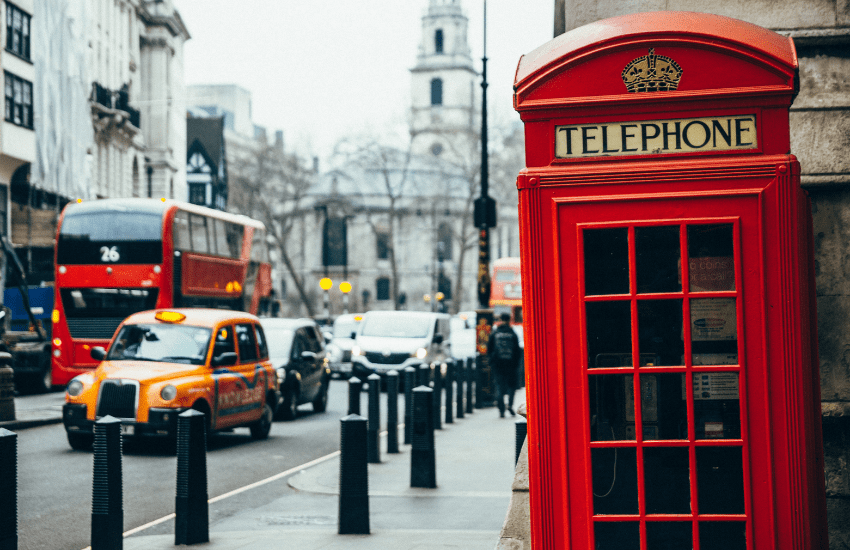 Work In London
The British big city with the highest commercial activity in the UK, London has 1.563 businesses per 10.000 residents so you can imagine there are plenty of places to find an opportunity to launch your career or to find a proper experience. If you want to move to London, first know that it is not for everyone, but it's home to many expats so the diversity is huge, it's a rainy city with high activity so you can find a piece of any part of the world in this big city.
Find where you want to live and what are your needs, whether it should be closer to your job or not and your budget. This will help you a lot getting used to the big city, so get yourself a map and an oyster card to explore the streets, this way you assure yourself a better experience.
How to find a place to live in England
Renting an apartment or a room in England will depend on the zone you want, how near it is to the next public transportation, which city you're choosing to live in, and more. But let's talk about the MUST-to-know things about renting in England.
Additional Cost: Besides the price of the rent, remember there are always extra bills that you also have to pay, so at the end is much more than the price you see the apartment. Keep in mind that when doing your budget. 
We recommend to look for something around 30% of your income, and if it's in London, probably you will end up with 40% approximately
You have to make an "offer": The renting price in the announcement is not necessarily the final one, since renting is kind of complicated in England, specially in London, landlords use to wait to see the different offers before choosing one that benefits them most.
Deposit: Usually, deposits are calculated about 5 weeks of rent, this should be reintegrated if the property didn't suffer any damage during your stay because of you. Make sure your deposit is held by the Tenancy Deposit Scheme (TDS) because if the landlord refuses to give you back your deposit under fake assumptions, then you will be able to open a dispute and get your money back.
Once you figure out where you want to live, how much you can afford and which are your limits, you're ready to go on the search for a rent.
Living costs in England
England is the 12 country with the highest livingcost in the world, but it's still the place of living of many expats who choose to make the UK their home. Here are some regular expenses per person monthly to keep in mind before moving to England
| | |
| --- | --- |
| Expenses | Approximate price (In pound sterling £)  |
| Accommodation (including bills)* | 360-600 |
| Food** | 160-200 |
| TV License | 12,56  |
| Mobile phone | 15-50 |
| Clothes/Shoes | 25 |
| Leisure | 120 |
| Transport Oyster (weekly pass) | 28,60 |
| Total | 804,56 – 1119,56 |
* Prices can vary depending on the neighbourhood, the number of people living in the apartment and facilities.
**Depends greatly on your diet and which shops you buy food and drinks.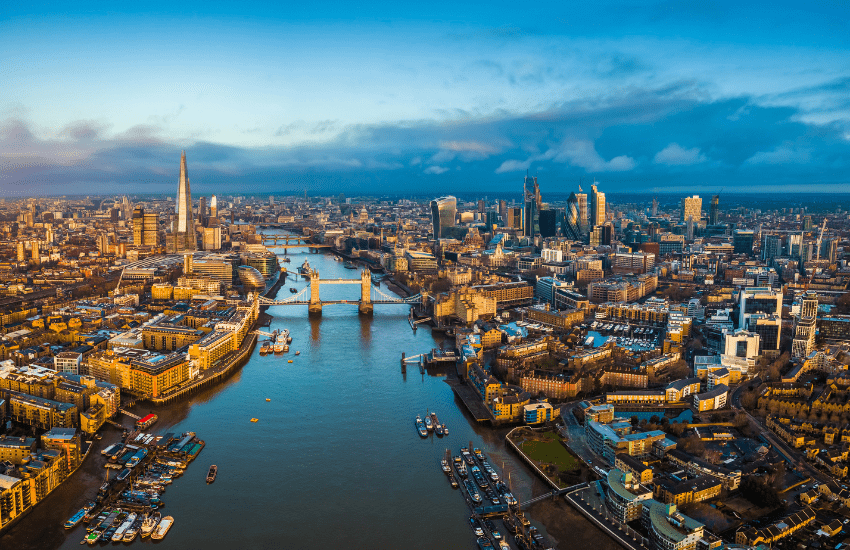 Why Here?
Living in England is perfect for those who want to improve their language skills, like a relaxing life but with a magic touch. You won't get bored living in England, even less if you're the adventurous type but kind of fearful, because distances in England are relatively short so it doesn't take long to see a different place. Working here will allow you to gain experience in a good environment with jokes but also professionalism. We have positions available in Nottingham! Check our offers and contact us!