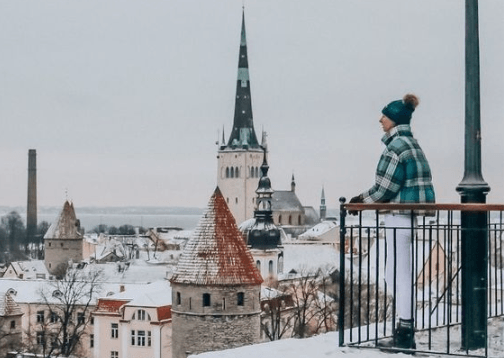 I always had a wish to live and work abroad. While growing up I looked at my aunt living and traveling all over the world, and I really wanted to do the same thing. We had a death in the near family recently and I decided to follow my dream, no need to wait any longer. -It is one of the best decisions I have ever taken, I do not regret it one minute!
I found Job Squad online and contacted them. I spoke with a recruiter in Danish. They help me find a job that fitted me, both for starting date and location. The job in Tallinn is perfect for me!
The first day at the job was fantastic, the colleagues were so sweet and helpful, and they truly helped me make it a great first day. I was nervous but it was worth it!
I can only advise other people to do it, no reason to wait.
It is the best way to start fresh, with yourself, test yourself, and experience yourself. The people you meet who have done the same as you are sweet and welcoming, so no excuse!