Popular cities in Luxembourg
Living in Luxembourg offers a vibrant international community and a high standard of living with picturesque landscapes, and historical towns. Nightlife in Luxembourg is diverse, with nice parties, many minibars, cafes, pubs and clubs. You can enjoy terrace meetings, early evening hours and make plans to spend a nice time here.
Luxembourg's stable economy and low unemployment rate provide excellent job opportunities, especially in finance, technology, and European institutions.
Quick facts about working in Luxembourg:
Average working hours per week: 40 hours, 8 hours daily
Typical working day: Monday to Friday from 9:00 am to 5:00 pm
Number of Vacation days: 26 days 
Commute: Mostly by bus, trains and tram – it's free!
Work culture: Hierarchical and formal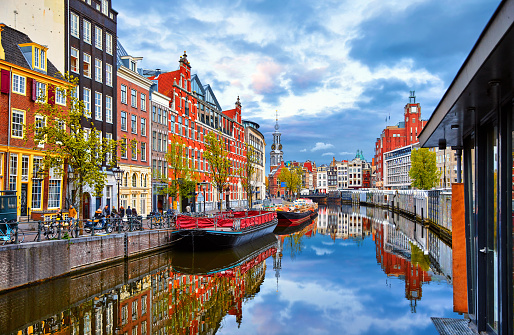 Quick info about Luxembourg
Still not convinced about Luxembourg?
The country prides itself on a strong education system and high-quality healthcare, ensuring a comfortable and secure life for its residents. Luxembourg's central location allows for easy travel nearby countries, making it an ideal base for exploring Europe. From its rich cultural heritage to its modern amenities, Luxembourg offers a perfect blend of tradition and progress, making it an attractive destination for those seeking a balanced and fulfilling lifestyle.
The business culture in Luxembourg is very polite and based on respect. They have hierarchical treatments, in businesses they are prudent and careful so don't like to rush things. Be careful about bragging, since this is considered poor breeding. It seems to be a strict country regarding business but actually, people from Luxembourg are open to having personal relationships with co-workers, and being blunt is considered rude so even if they are honest to tell you something you may not like, they will try to do it as charmfully and politely as possible.
Luxembourg is a multicultural country, it's perfect for EU expats who wants to gain experience in the job market with a structural set of rules but also with the flexibility enough to enjoy their free time, and the quality of life is definitely something famous in Luxembourg, also as the heart of Europe you may find easier to travel to other countries from here, its very good working benefits and high salaries, plus the job market is always seeking for new employees.
Finally, the country has their cultural treats originating from France more than Germany, and they consider punctuality very important. Since it's a small country, family tends to grow together and the obligation to one's family is the first priority. It's a strongly religious country with almost all the population being catholic, you can appreciate the church influences in their holidays and the hierarchical treatments.
Speak to one of our recruiters