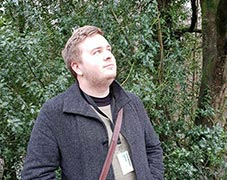 I was looking for a job when I stumbled upon a Facebook ad about a job as a technical support analyst in Dublin, which sounded interesting (I´m quite bad with computers but being a hacker genius is not a requirement).
I got an immediate response and a week after our first contact I moved to Ireland. I did go alone but since I stayed at a b&b with another new employee of the same company in it, so I was never really completely alone. I´ve been here for a month now and all is going well. I´ve just gotten an apartment with the guy I met on the first day.
For anyone who is looking to move to Ireland: Start looking for an apartment even before you move, there are lots of apartments and rooms to rent in the "Dublin – Rent, Let, House Hunting – Rooms, Houses, Flats, Apartments" group so that is a good place to start looking. Also, don´t be intimidated by moving to a different country. It´s been way smoother than I anticipated.
The people are really nice and friendly, if you ask anyone for help they will surely assist you. Just make sure you have some money saved up since living here is quite costly, but it is an amazing experience nevertheless.