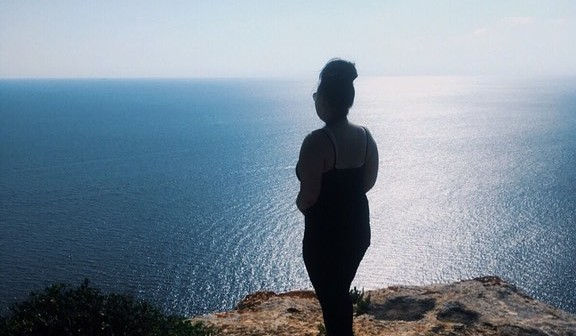 It all started with me being unhappy with my job and my situation back in Germany. One day I was sitting in my apartment, drinking a bottle of wine, and thought about moving abroad. Why not? So I started to search online for countries where it's easy to settle down and where people are talking English. I ended up with Malta or London, but since I already explored London and didn't want to be caught in a big city again, I decided to try Malta. Searching for a job was also quite easy. Believe me, when I woke up the next morning, a bit hungover, I was confused about having a job offer.
My parents weren't that happy at first but since day 1 on this beautiful island, I am happier than I've ever been before.
The first days were tough but I started to end every day with being more proud of myself than the day before for all the little challenges I've succeeded in during the day. It's been 6 months now and I am fluent in English, made so many new friends from all over the world and after starting in Customer Support 5 months ago, I'm about to work as a German Team leader next month.
Moving abroad was the best decision of my life. It helped me gain more self-confidence, more pride, more strength, and a whole new perspective of life since I'm dealing with so many different cultures. I would lie if I'd say that it has been easy every day, but living in paradise with over 300 sunny days a year, close to the sea with many amazing people my age was worth all the stress that I experienced during my first day. I've I could then I would have made this decision earlier.
My advice to you? Don't wait until you're ready, that day will never come. Just do it and start to enjoy the life you're living!