Reference: TEAT
Om Aten
Aten är en historisk stad full av spektakulära monument och moderna museer. Här kan du upptäcka den fantastiska utsikten över kustlinjen på Lycabettus Hill och njuta av den lokala gastronomin- spanakopita och moussaka är två världkända favoriter. Atens behagliga medelhavsklimatet och sandstränderna gör staden till det perfekta resmålet för besökare.

Om företaget
Detta internationella företag har en halv miljon anställda runt om i Europa och tre olika kontor bara i Greklands huvudstad, Aten. De sköter kundservice åt några av världens största varumärken såsom Netflix, Apple och Microsoft. De erbjuder en grundlig utbildning i produktkunskap, kundtjänst, teknik och fakturahantering de första 4 veckorna för nyanställda, samt en ytterst internationell arbetsmiljö och utvecklingsmöjligheter inom företaget. 
Om Jobbet
Jobbet som kundtjänstansvarig innebär att besvara frågor och funderingar från svenska kunder över telefon, e-post och chatt. Detta är ett omväxlande jobb som kräver en servicemindset, problemlösning och positiv inställning. Dina arbetsuppgifter innefattar:

Svara på befintliga kunders frågor via samtal, mail eller chatt.
Hantera klagomål och problem med tålamod och empati.
Kunna effektivt lösa kundernas tekniska problem.
Anteckna och dokumentera detaljer från kontakt med kunder och åtgärder som vidtagits.
Dina kvalifikationer: 
Pratar flytande Svenska och bra Engelska
Har ett intresse för service, och vill utvecklas inom branschen.
Har starka kommunikationsförmågor.
Har utvecklade interpersonliga kunskaper. 
Vill bo och jobba i Grekland i minst 6 månader framåt. 
Vi erbjuder:
14 fulla utbetalningar av lön om året.
Fast lön + bonus.
Betald flygbiljett + 2 veckors hotell.
Löpande betald utbildning.
Sjukförsäkring.
Husläkare.
Rabatt på restauranger & affärer.
Roliga lagaktiviteter både under arbetstid och efter.
En fot in i ett välkänt och internationellt företag med många utvecklingsmöjligheter. 

Vänligen skicka in ditt CV och personliga brev på Engelska. 
Om du har några frågor står våra rekryerare alltid tillhands för att hjälpa dig igenom processen.
---
Holiday - 25 Days
Relocation - Ask the recruiter
Trial Period - 3 Months
Start Date - Ongoing
10 tips that will give you a great start in any EU country
5 signs you should consider relocating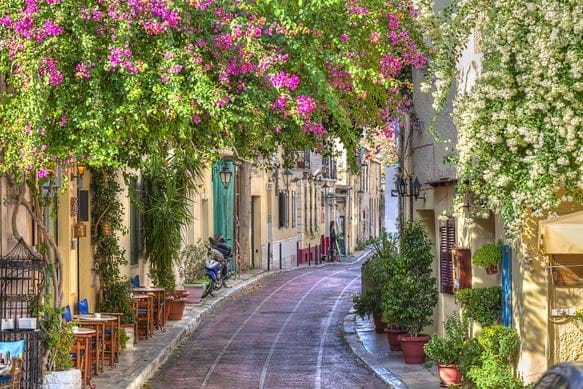 Randa Nader
International Recruiter
rn@jobsqd.com
+46704523476
Or, know someone who would be a perfect fit?
Let them know!
Randa Nader
International Recruiter