Reference: NOWH

Due to new European legislations, we are now looking for French Account Executives in the legal tech industry, for a fully remote position.
You will be holding the company meetings/presentation and walking the sales through all the way to closing of the deal. We are looking for someone with proven skills of outbound sales and solution sales performance.
You need to understands the product and offering at a high level to convey the key benefits to all members of the decision making group within the customer organisation, and can communicate with anyone from the receptionist to the CEO.
In general we are looking for someone who is highly performance oriented and is motivated by the personal and team performance requirements and enjoys being a driving force in supporting the winning team culture.
Qualifications and skills:
Fluent in English and native in Dutch
Proven experience in outbound meeting booking and product introduction
Winning personality that radiates through the telephone conversation
Being motivated by the day to day and hour to hour successes
Ability to understand product and solution offerings to effectively to convey the key benefits to all members of the decision making group
Understanding of the target person and decision team influencing the closing of the contract
Strong individual self driven performance level with the ability to be a team player
and be motivated by the team success
Willingness and ability to learn and grow by being coachable and identify with the
best performers in the working environment
Meet targets and deadlines, within a goal-oriented environment
We offer:
Fully remote position
Monday to Friday office hours
One month onboarding, 1 week direct training
Competitive salary
...And much more..
If this is a role you could see yourself succeed in, please reach out to our recruiter who is reading to guide you through the application process.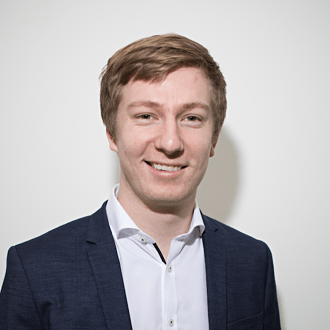 Lasse Bollerup
CSO, International Recruiter
lb@jobsqd.com
+45 25 46 62 36
Lasse holds a background in Recruiting for some of the fastest growing Startups in Copenhagen.
He has worked since he was 16 and been involved in over 6 startups. He has taken part in various courses for talent development.
Lasse has travelled around in South America for 6 months and claims he speaks Spanish.
Or, know someone who would be a perfect fit?
Let them know!
Lasse Bollerup
CSO, International Recruiter