Reference: FEBE
About Berlin 
Berlin is the ideal place for a city break in Europe. Ticking all the boxes, the buzzing metropolis boasts a killer nightlife scene, excellent local food, a rich history, world-famous beer, and some of the most remarkable sights and museums in the world.
Berlin is also regularly referred to as the 'party capital of Europe,' because it is. Cheap drinks and partying go hand in hand, so it's no wonder Berlin has an epic nightlife scene affordable for backpackers. It's not only a cheap night out compared to most big European cities, but there are also so many bars and clubs with no closing times. 
About the job 
We are a fully regulated growth platform for financial technology. Our ambition is to become the most valued financial ecosystem. This vision is backed by +15 years of solid track record in building and scaling financial technology. Through its full European banking license and profound know-how in technology, regulation, cross-selling, and funding, we enable a range of sustainable banking and financial services to grow and scale.
For our Office in Berlin (Charlottenburg), We are looking for HR Generalists (f/m/x) to facilitate all key HR functions and programs. Our north star is to provide the best employee experience for our teams.
Key responsibility:
You support your team with HR-related inquiries, and requests and provide assistance
Play an active role in the recruitment, onboarding, and separation process
You keep the HRIS system up to date
Be a vital part of the group HR Team with your contribution to the implementation of the Group-HR-roadmap
Together with HRBP, drive performance & development programs in assigned area
Assist with payroll and travel expenses
Develop yourself while taking more responsibility within your personal growth process
Required Qualification
Very good German and English skills (C1/C2), both written and spoken
You have 1-2 years of experience in HR with exposure to German employment law
You are a strong communicator, have good organizational skills, and enjoy taking on responsibility
You are good at dealing with and making good judgments about confidential issues
You have a sound and up-to-date knowledge of German labor law, income tax law, and social security law
You are open to learning new things and the desire to drive change forward;
You work in a structured, independent, and goal-oriented manner
In addition to being experienced in handling MS Office programs, you already have experience with HRIS.
What we offer
Company share matching program
Possibility to work from home and from the office
Your assigned business laptop will be available for your free personal use, after the 5th year
Urban Sports Club incentivised membership
Commuting allowance
Working in a fast-growing international finance company
Opportunities for growth, the realization of own ideas, and further training
Please send your CV and Cover letter in English.
If you have any questions, feel free to get in contact with our recruiter!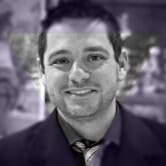 Nik Poland
International Recruiter
np@jobsqd.com
+356 99980304
With a background in recruiting and managing host families at Education First Language school Malta, Nik knows what it means to be helpful, and provide personal help when people are going for new challenges. 
Nik holds a educational background in Product design, is a product developer and he manages property in Malta as well, he is always open for new changes to learn and explore new business ways. 
He has always worked in an international environment and are ready to help you reach your potential and get great international experiences. 
Or, know someone who would be a perfect fit?
Let them know!
Nik Poland
International Recruiter